Pushing the boundaries of VFX with 'Doctor Strange'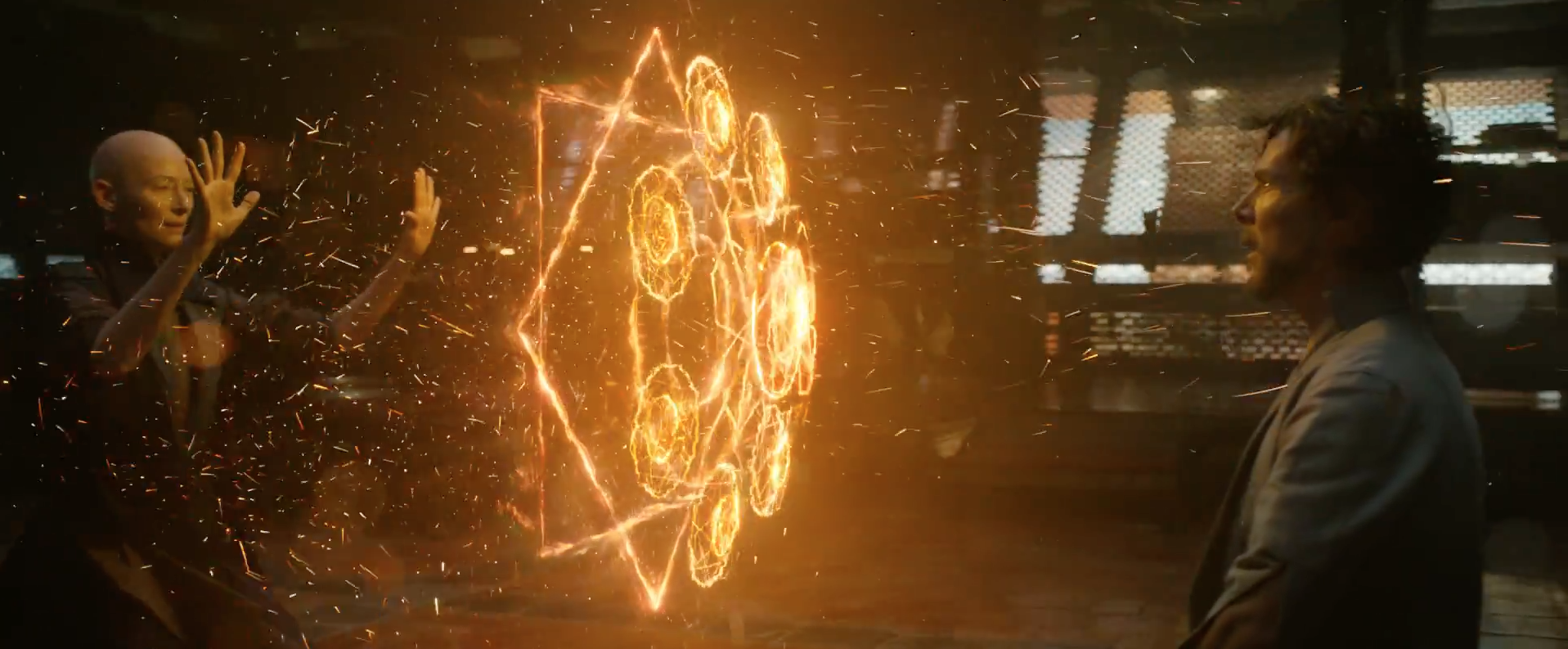 Marvel has done it yet again, left us awestruck with the visual scenes filling our senses. But this time they have not just pushed the boundaries of cinema, ILM has taken the VFX game to a whole new level. The 'bending building' scene has been the most talked about and much-appreciated scene in the film. It may have lasted for just over 3 mins in the movie but the efforts put have been beyond measure. An entire team of artists, designers, previs have sat together, burning the midnight oil to meet the perfection depicted in the scene.
The scene shows Doctor Strange and Karl Mordo being chased by Kaecilius along with his fanatics through the streets of New York. The location is that of a parallel universe in which space and scenes turn out to be progressively twisted, unbeknownst to the surrounding people. This implies that high-rises, streets, and New York encompasses are being collapsed and twisted, at last framing a vivid exhibit of structures that are harder to escape from. This scene had been made overcoming enormous design challenges by the trio-  Marvel's art department followed by previs done by The Third Floor (a visualisation studio), and final visual effects from Industrial Light & Magic (VFX & animation studio).
We could make a long list of all the hardships that the team came across in their tracks while filming this but we'll just stick to the highlights. Third floor worked this in the traditional previs and postvis format to give the production team an idea of how the scene will be shot. So this included a huge setup starting from setting up greenscreen photography with extraordinarily planned gimbals and treadmills for running shots to  a lot of wire work for the ease of characters to move around freely through the kaleidoscopic buildings.  
While shooting in New York , a team was assigned with the tasks of shooting background plates, LIDAR scans, and photogrammetry elements from several vantage points and locations by ILM. A camera rig was specially designed and 3D printed and to check its practicability a test was done in San Francisco before taking it to NY. All the assets used had to be high resolution for the realistic feel to appear on screen. Detailing was very important to make people believe what they are seeing.
Landis Fields, postvis supervisor, went on records to say "We started by forming this long tube that Doctor Strange is sliding down, but we also wanted to introduce a lot of jeopardy and show that there's some passengers in the train and they're unaware that it's happening because it's in another dimension. We actually did a photo shoot here at ILM just for that specific shot where we went and got 44 people from production and marketing [departments] and did photogrammetry where we would shoot 360-degree photos around each individual person and then we reconstructed that geometry to have as background photo real digi-doubles that we could just rapidly generate."
There is no denying that previs plays a very important role in today's movie making scenario. The fact to be noted is, even though previs gives more clarity, it does increase the on set work of setting up huge equipements. The tools used for this are expensive and not easily available. Though we do have come a long way from the traditional way of shooting movies, we still have a wide scope of improvement. Making of the movie could have been much simpler and the time consumed could have been reduced, if real-time cinema method was used. Real- time cinema helps the director to gain clarity as well as stretch the boundaries of creativity. I would like to leave you with the thought of 'how much more creative freedom can be achieved in VFX?'.